Motorcycle Brake Caliper Rebuild / Refurbishment Service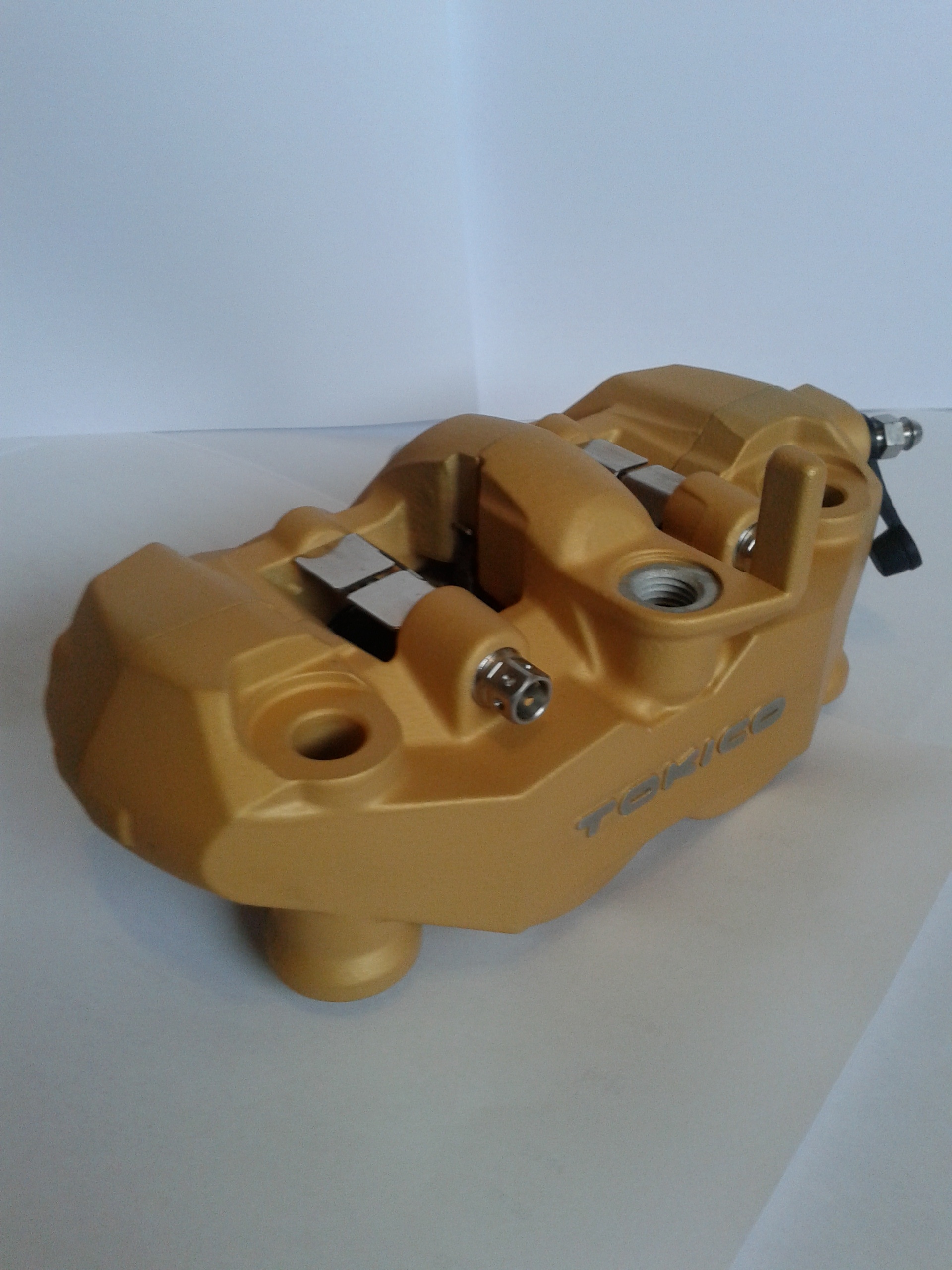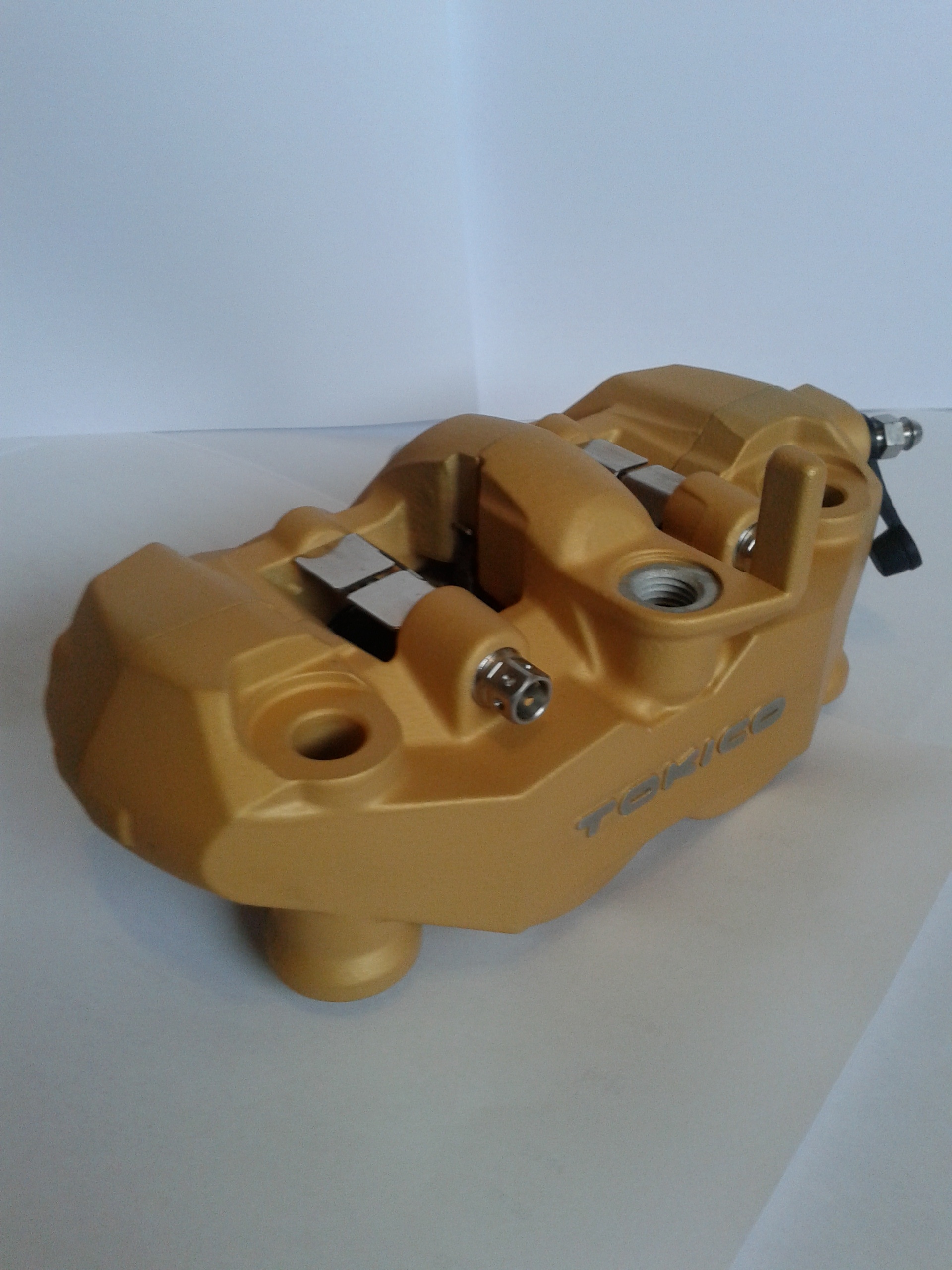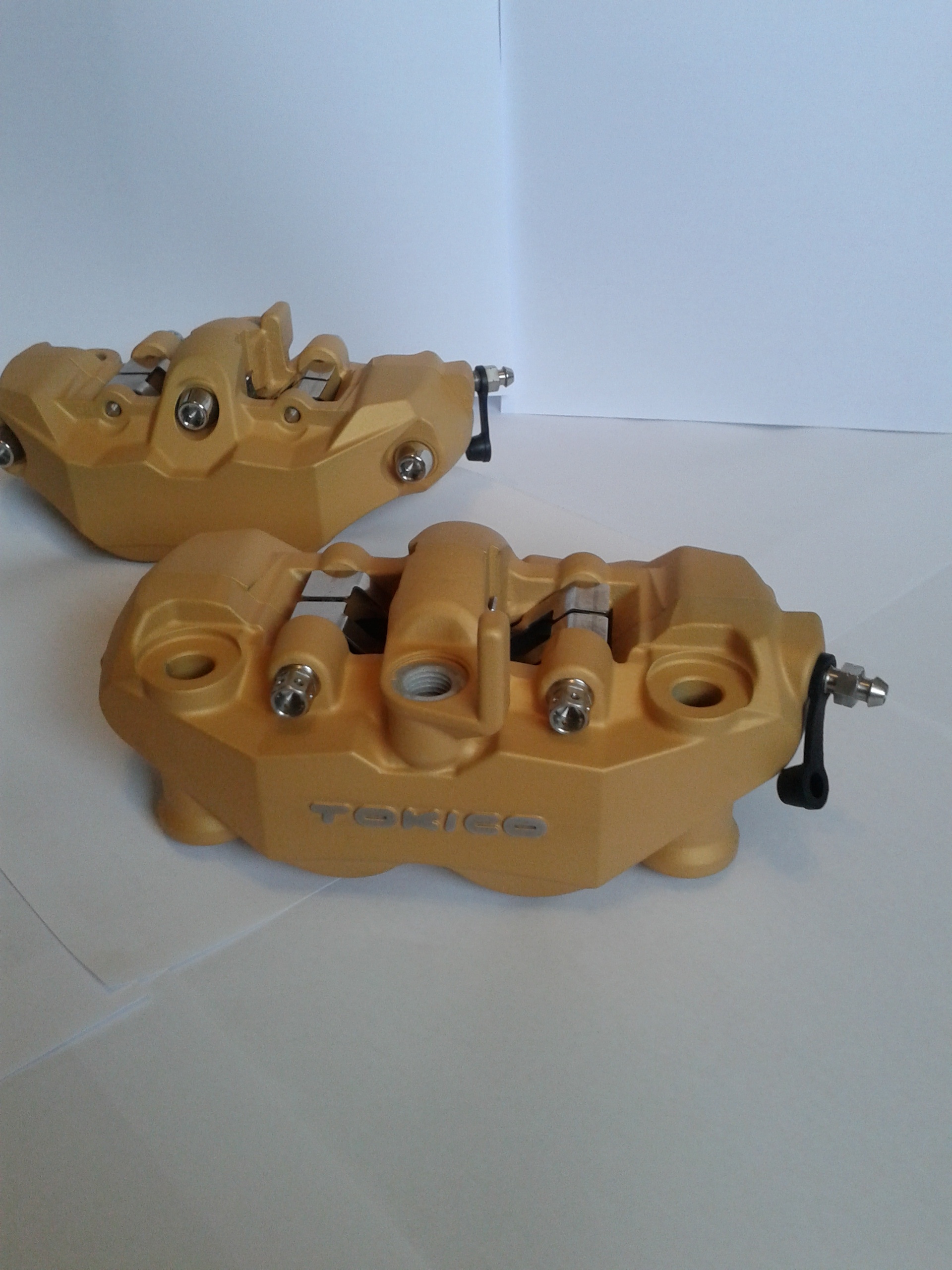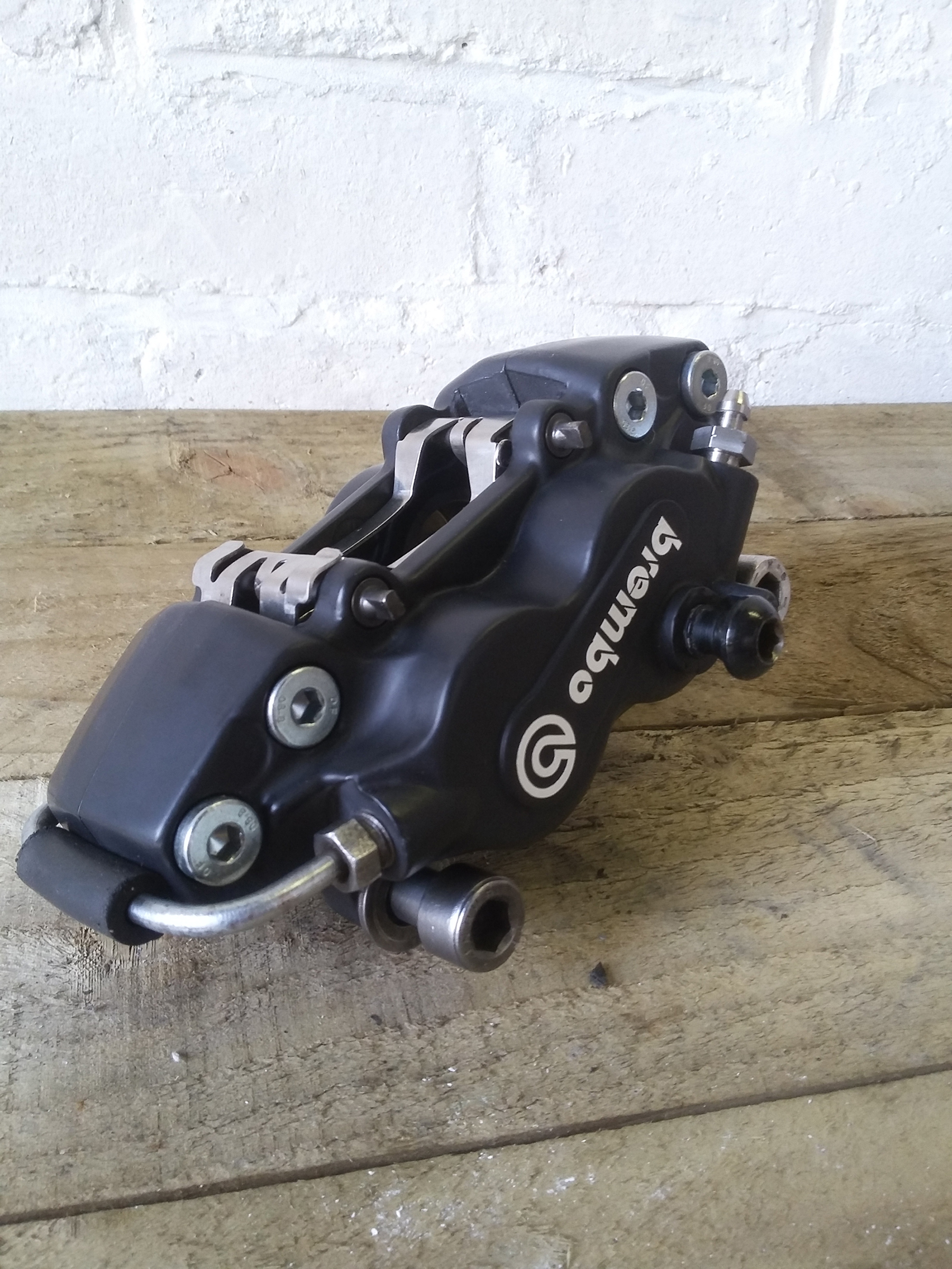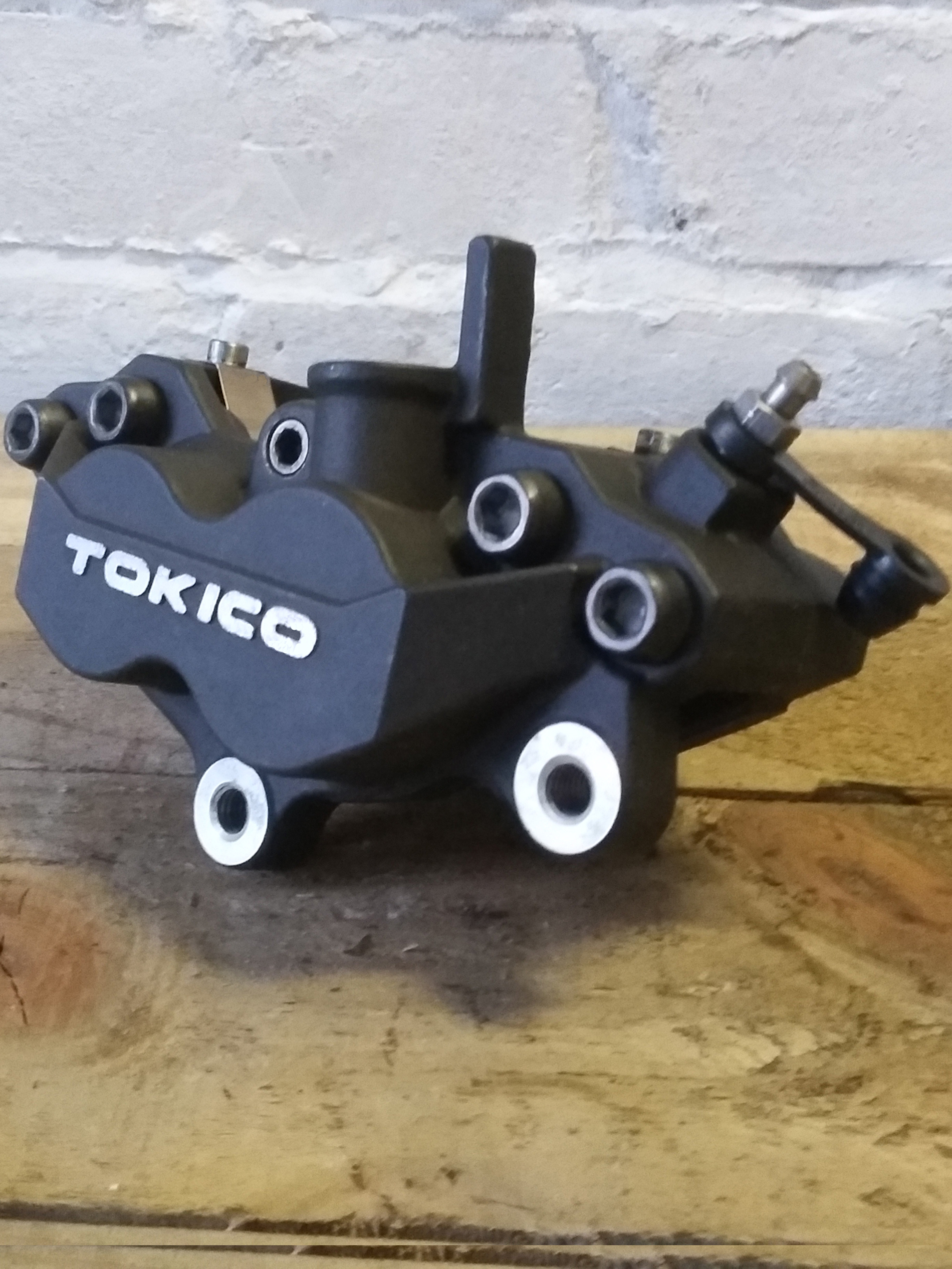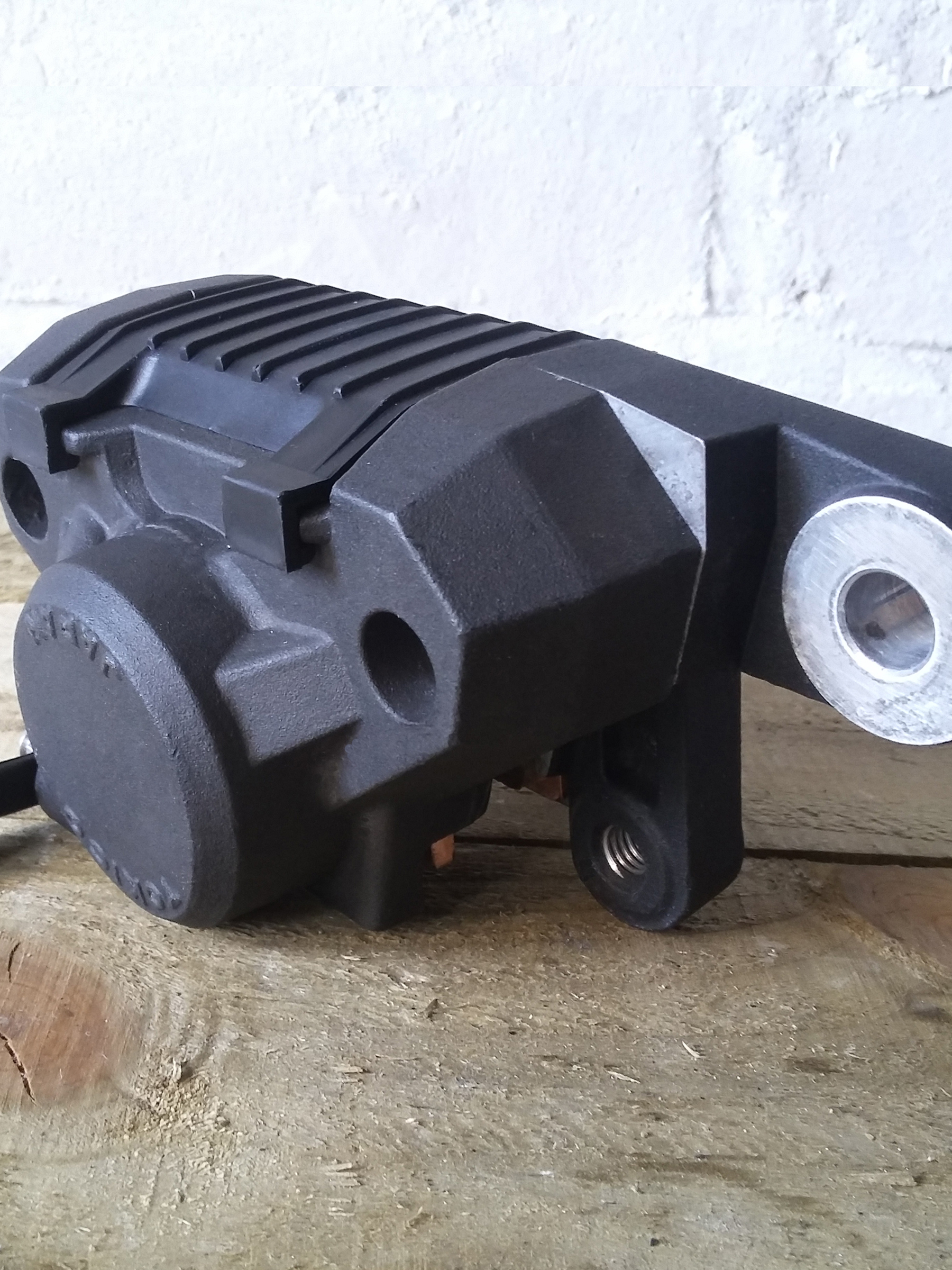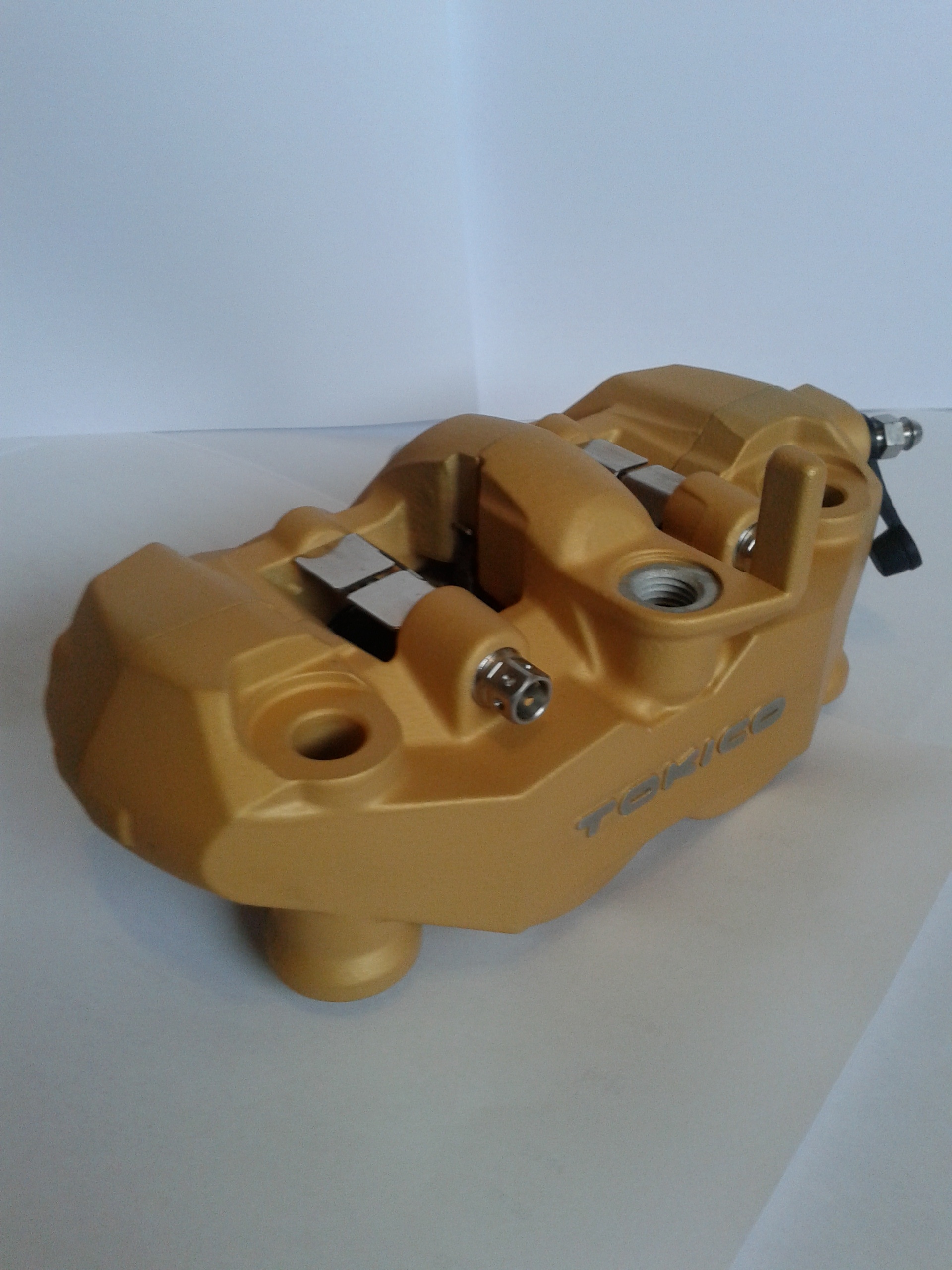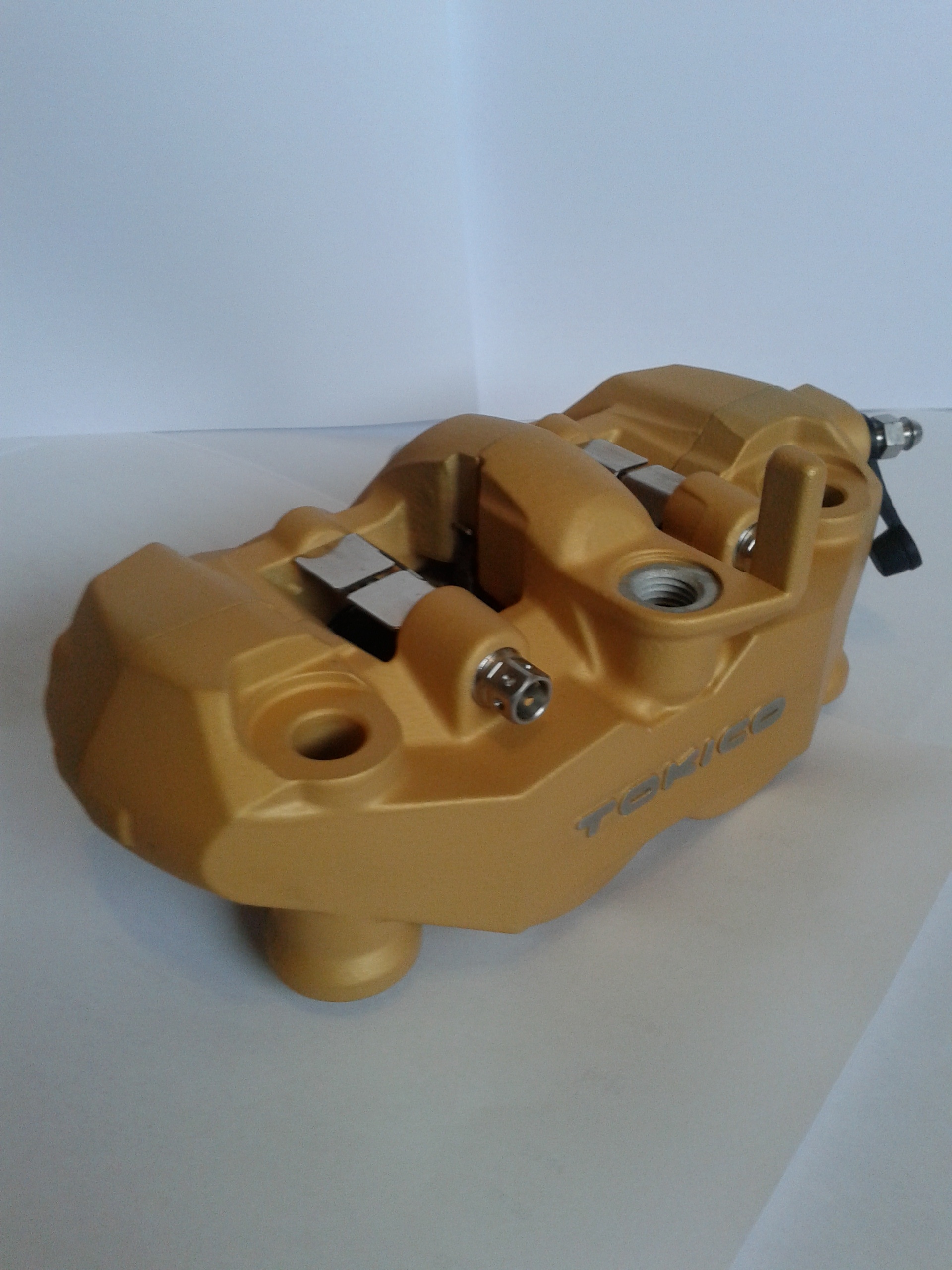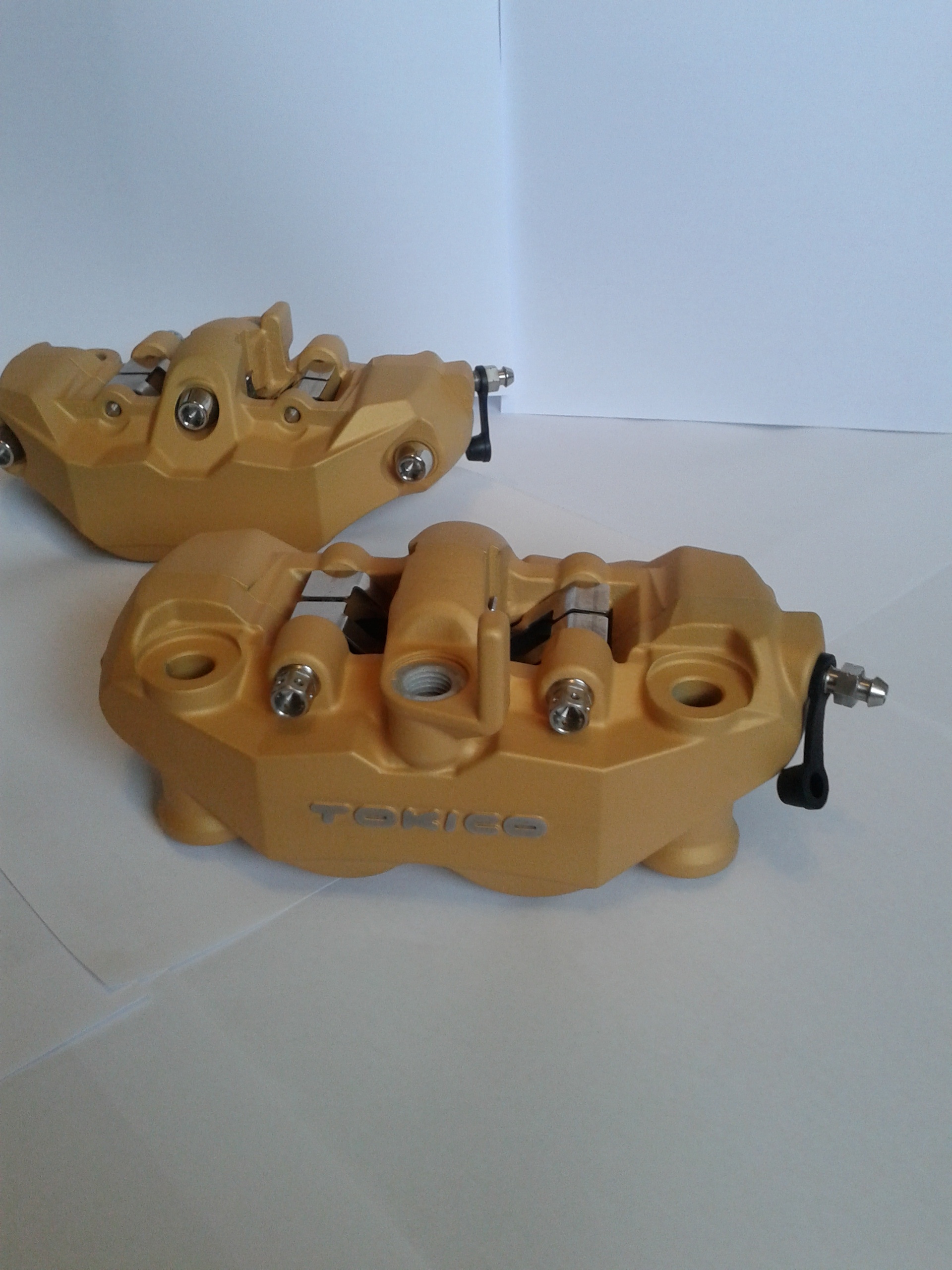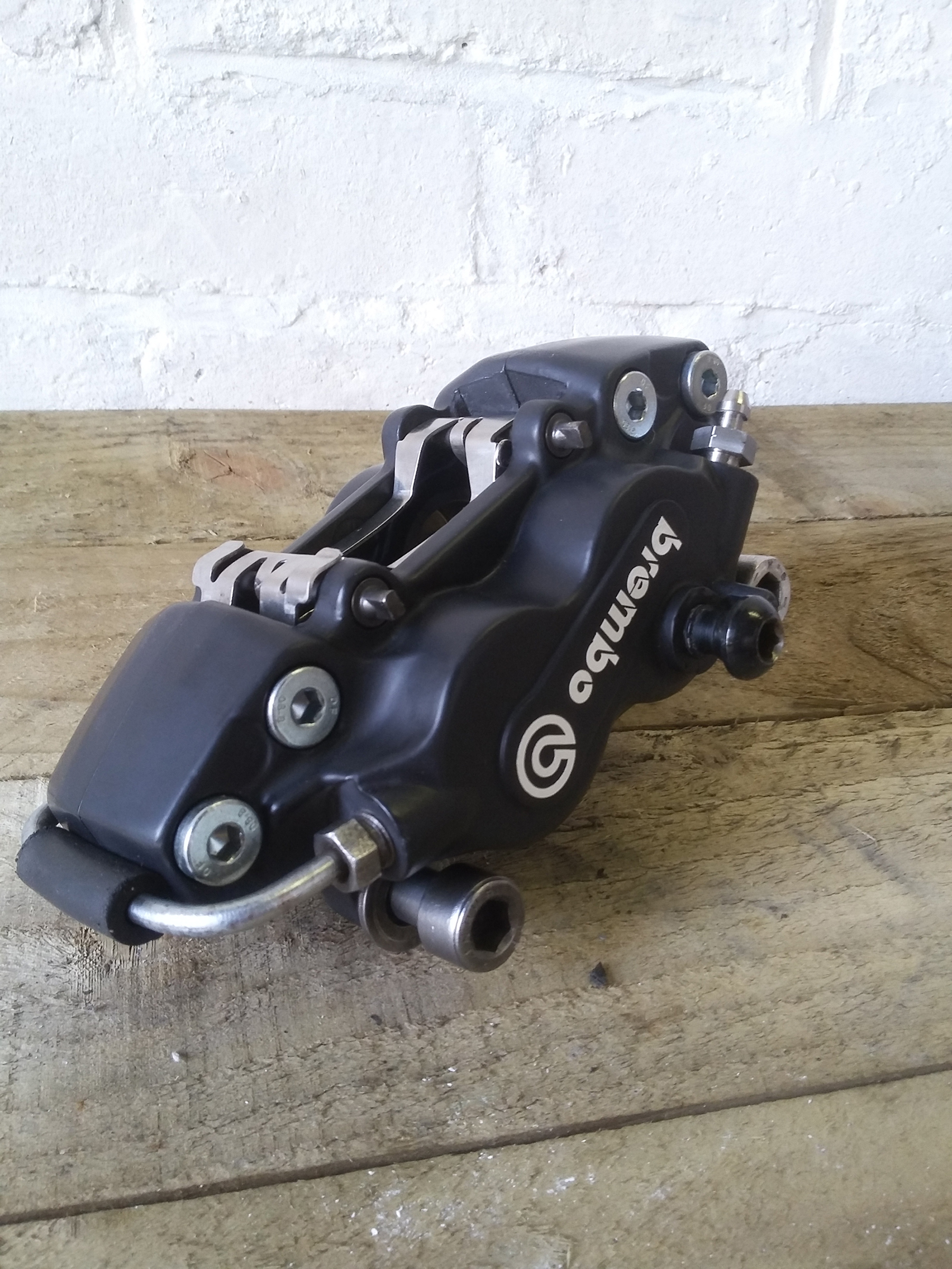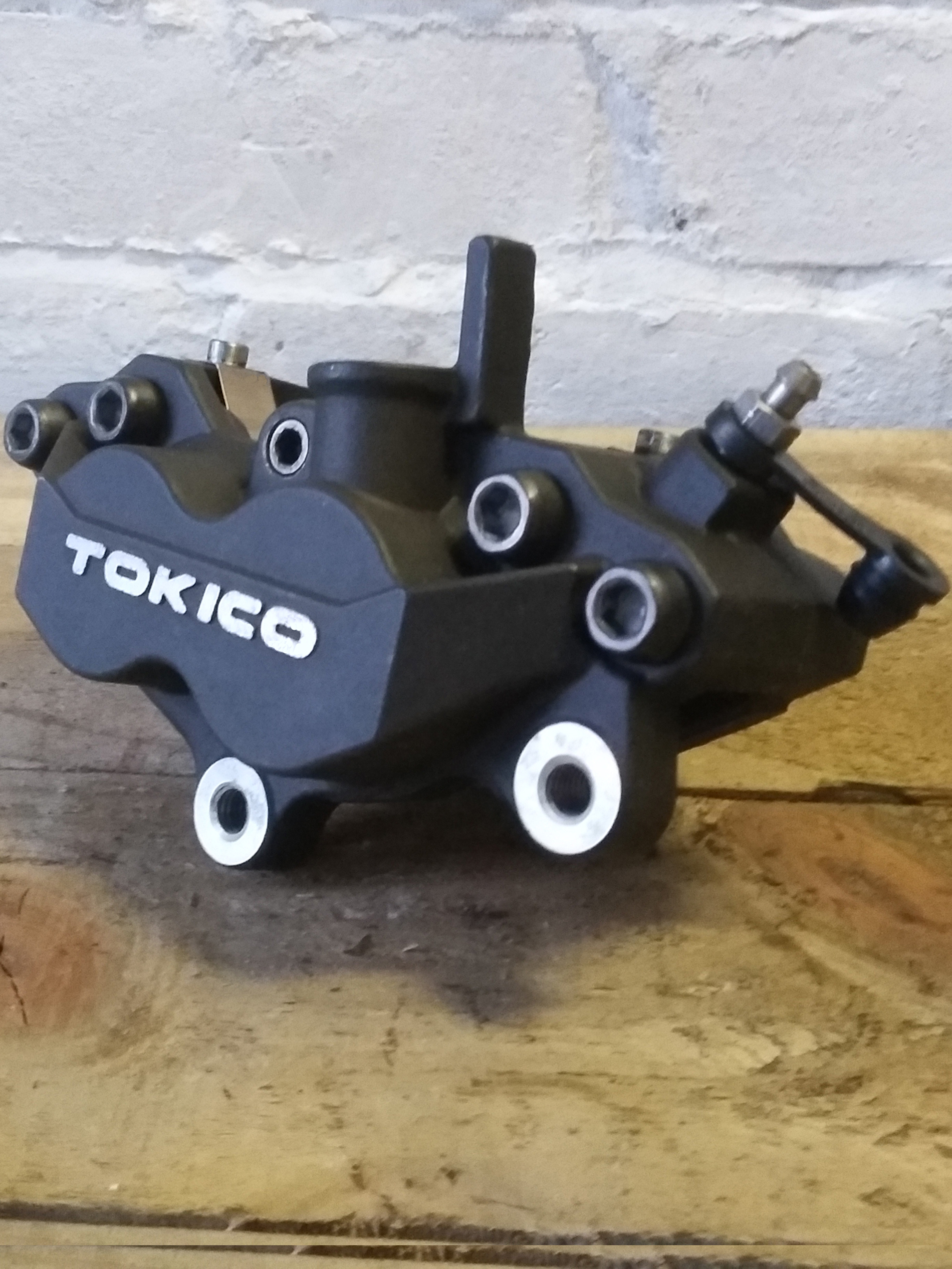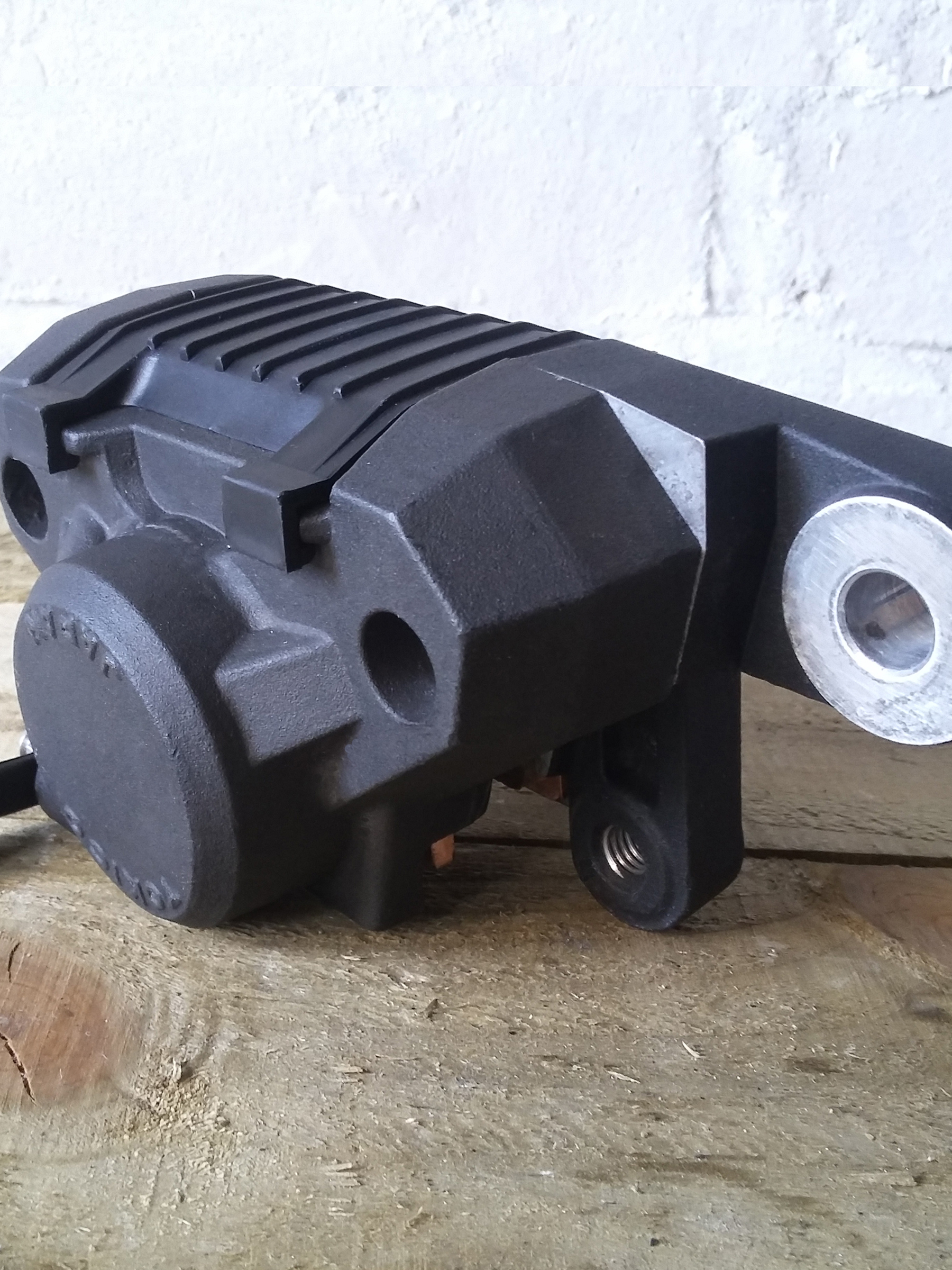 A one-time price of
GBP £36.99
will be added to your order.
Description
Customer Reviews (0)
Motorcycle Brake Caliper Rebuild / Refurbishment Service
We have two options to choose from -
Option 1:
Full Mechanical Rebuild.
Option 2:
Full Refurb with Ceramic Coating or Anodising.
click here
OPTION 1 – FULL MECHANICAL REBUILD & REPAIR (including piston un-seize service)
If you are reading this section the chances are you have seized or leaking calipers or possibly your motorcycle has been stood unused for a while and you want peace of mind. If so then we will return your tired old calipers back to the same mechanical function and efficiency as when they left the factory (including extracting seized pistons without causing further damage).
Our meticulous step by step service leaves nothing to chance –
1. Complete strip down, thorough solvent clean, dry and then careful inspection checking for wear and damage.
2. Report back to you to confirm any extra work or parts required.
*
3. All parts then go into the ultrasonic cleaner for deeper cleaning whilst also ensuring all the internal passage ways are cleaned too.
4. Finally precise re-assembly using new pressure seals, dust seals, caliper body half seals (pistons are NOT included and are rarely required, if they are you will be informed at step 2).
We only use top quality parts, the seals are either genuine manufacturers items or high quality aftermarket components. Any pistons that are required are upgraded to stainless steel items to prevent future corrosion issues. (Some Brembo calipers may incur a small surcharge, usually £5 - £10, to cover the increased cost of parts)
PEACE OF MIND -
your calipers now will mechanically work as good as new so you can head out onto the open road confidently knowing that when you hit the brakes you are going to stop.
OPTION 2 – FULL REFURBISHMENT (mechanical rebuild plus ceramic coating or re-anodising)
Are your calipers still looking their best or are they starting to look tired, a little worse for wear? If it's the latter then now is the time to not just bring them back to their former glory but to better than new.
Full refurbishment means everything as in 'Option 1' plus your brake caliper bodies will be stripped back to bare metal before being either ceramic coated or anodised.
These are no ordinary mundane coatings they are high quality, high end finishes that far exceed OEM Spec, rewarding you with stunning calipers that will be coveted by others.
Don't miss out on this chance to have your brake calipers re-coated, whilst they are already dismantled.
Ceramic a far superior coating -
'Cerakote Ceramic Coating' is a state-of-the-art high temperature thin film polymer ceramic composite coating that creates a hard surface that is extremely resistant to scratching and other abrasion.
Cerakote is the strongest thin film ceramic coating in the world. It's durability is second to none and it provides corrosion resistance and chemical resistance like no other coating.
As it is applied only 12 – 25 microns thick (thin film) it makes the ideal product for motorcycle brake calipers as it looks factory. It is not heavy and bulky like powder coating is.
We have four standard colours which are ideally suited for calipers 'Graphite Black' 'Gold' 'Satin Mag' and 'Burnt Bronze' however if you require something a little different then we have many more options available by special request.
A quick word on anodising -
Anodising does NOT work well on the majority of calipers as they are cast metal. Typically a cast metal has a slightly rough uneven surface and anodising is essentially a dye which relies on the surface consistency for an even coating.
However if you have more expensive billet machined type calipers, which have a nice smooth surface, then anodising works fine with excellent results.
Available colours: 'Clear / Natural (just anodised with no dye)' 'Black' 'Red' 'Blue*' 'Purple' 'Gold*' 'Orange*' 'Yellow' 'Green*' 'Turquoise' 'Pink' 'Bronze*' 'Brown*' 'Grey*' 'Pewter*' 'Lime Green*'.
(* denotes colours available in various shades)
PLEASE NOTE: while it may be possible for us to polish out any minor marks or scratches neither ceramic coating or anodising will hide scuffs or gouges.
THE FINE DETAILS - ADDITIONAL UPGRADES
Attention to detail, there is a mysterious element hidden in details that make something look just right, standout from the rest. Your bike deserves not to lose out on those final touches that make the difference.
Imagine your refurbished calipers finished off with any of these superb stainless steel or titanium items Pad Retaining Pins, Caliper Half Bolts, Bleed Screws, Caliper Pistons, all very subtle but the difference is amazing.
IT'S ALL IN THE DETAILS.
Sometimes calipers come to us needing extra work and by far the most common issue is seized or snapped off bleed screws. We can repair these these for you and can usually do this successfully without damaging the threads, in these cases there is a nominal charge of £15 per bleed screw.
For the minority of cases where a thread repair is required the cost rises to around £35 per bleed screw, an accurate price can be given after appraisal.
FREE TWO-WAY SHIPPING (UK customers).
We send you a shipping label, you carefully package up your brake calipers then take them to a drop off point close by (usually a local store). After we are finished we will send them back to you carriage free!
INTERNATIONAL CUSTOMERS.
We are more than happy to accept rebuilds / refurbishments from customers anywhere in the world simply package up your calipers and send them to us via the carrier of your choice, we recommend www.parcelmonkey.com. After they are finished we will organise the shipment back to you.
The turnaround time, from us receiving your calipers, is 4-5 working days for a basic rebuild or 14 days if you require the full refurbishment with recoating. All instructions will be emailed to you after you have made the purchase.
IMPORTANT NOTES
All prices quoted are for a single brake caliper if your require a pair rebuilding then change the quantity option to two.

*

In the very occasional event you are not happy with an updated price there will be an assessment charge to cover the cost of the work already performed.

Payment for any extra work carried out or parts supplied will become due upon completion of your calipers.

Please enclose contact details when sending items to us.

RE-MADE IN THE UK
There are no reviews yet, submit yours in the box provided.
Submitting Your Review, Please Wait
Your Review Has Been Submitted Successfully
Add a review for Motorcycle Brake Caliper Rebuild / Refurbishment Service
You must include a title, rating, and message in your review.
Your Review Title
Your Rating
Your Review